Government Based Installs
Security cameras are a must in any Government building such as post offices, DMV, social security offices, police stations, and local township buildings.
We are fully licensed and insured to install CCTV/surveillance systems throughout the states of New York and New Jersey.
Central Jersey Security Cameras has worked alongside many of these government agencies to constructively design and install state of the art surveillance systems.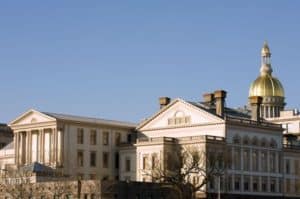 New Jersey State House and Capitol Complex in Trenton