In response to the COVID-19 virus; We are introducing new security solutions ranging from traditional security packages to new forms of security to protect against illness.


Central Jersey Security Cameras owner, Bob Murphy who has been in the field for over 25 years brings his "down to earth" style by keeping in tune with our customers on a personal level. We pride ourselves in learning and installing the most advanced and effective security measures for businesses and residences. We do this by constantly testing new technology to make sure that you can get the best equipment possible for the most reasonable prices. Bob was published in a national security magazine in 2017 for his insight on IP technology integration. Central Jersey Security Cameras was selected and named one of the top 50 fastest growing security companies in the US by a nationally published trade magazine.
OFFICE PERSONNEL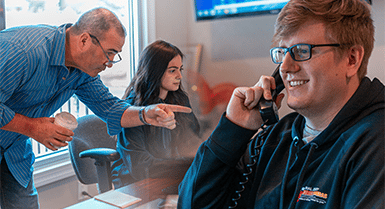 Consisting of experienced field technicians, system designers, office personnel, and our sales force are here to help you determine what would be the best solution for securing your home or business. Our team will guide you in the right direction to begin the process of protecting what matters most to you.
FIELD TECHNICIANS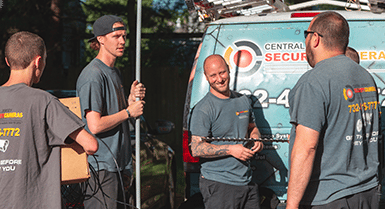 Our field technicians receive monthly training on all of our security products to keep their knowledge on the cutting edge of technology. Some of our lead technicians have been with us for over 15 years. They will explain the process of the installation prior to starting the job. Also, will keep you informed of all progress. As well as ensure the best possible outcome and provide a full tutorial at the conclusion of the install.
SYSTEM DESIGNERS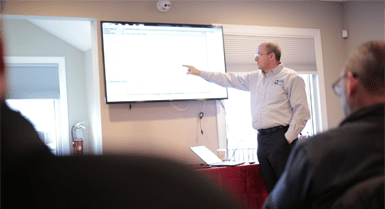 Our system designers/sales force will listen closely to what your needs are. Also, will effectively be able to design and offer a product that will surely meet your needs and budget. Technical support personnel are available in our offices daily. They can answer any questions you may have about the functionality of your system.


BE CONFIDENT IN WHO YOU TRUST TO INSTALL YOUR SECURITY SYSTEM
Before hiring anyone, make sure they have all licenses and qualifications required to install security systems.
Click below to search all Consumer Affairs licenses for businesses in New Jersey.