Affordable Security Camera Packages in New Jersey
Whether you're in need of a small home security system, or an enterprise security solution. Central Jersey Security Cameras has an affordable security camera package for you! Especially affordable security cameras in Toms River NJ as well as whole New Jersey.
Our New Jersey-based system designers will work with you to implement a surveillance CCTV system that will meet your needs & budget. Our job isn't done until you feel completely safe and also secure. If you require a different arrangement of cameras or equipment, we also offer custom installations to meet your exact security needs.
ALL EQUIPMENT IS FULLY INSTALLED WITH A 2 YEAR WARRANTY
Installation, Materials & Wiring included in all packages:
6 foot HDMI wire
Wireless mouse
Surge protector
Remote control
One 10 amp 12-volt dc power box (separate power supply for cameras)
Connecting system to internet service to allow viewing through smartphones, tablets, and computers
Note: Some installs may require additional materials or labor. If required, additional charges may apply.
Now Offering NDAA Compliant Security Cameras & Equipment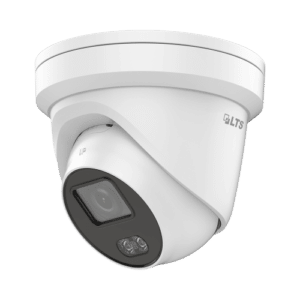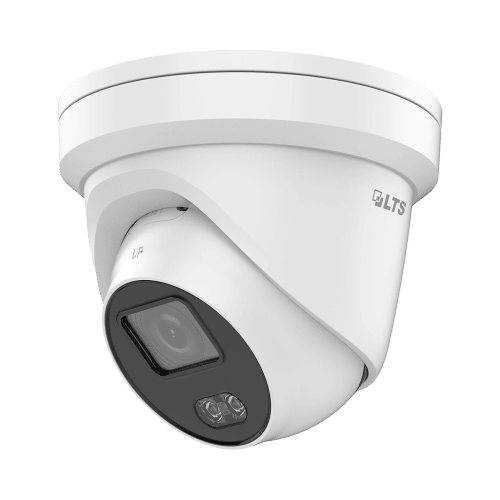 The Uniview Security Camera Systems are fully NDAA complaint and serve as the best choice for your next federal / government security project.
With various options ranging from dome cameras to turret IP cameras, 4MP – 8MP resolution, your choice of NDAA compliant security solutions for government installations and security projects has never been better.
Did you know? Central Jersey Security Cameras has been diligently following government developments and installing security cameras & alarm systems all throughout New Jersey. We have 25+ years of experience working in government facilities such as municipalities, police stations, social security offices & more.
All packages listed qualify for a FREE alarm system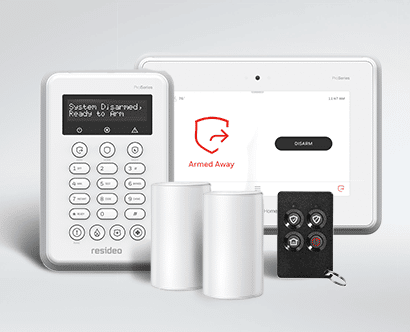 Basic alarm includes:
One Honeywell ProSeries Alarm Panel with built-in Touch Screen Keypad
Two door sensors, one motion sensor
One wireless keyfob
24 hour battery backup
Transmitting over Internet | $24.95 /per month
Transmitting over Internet & Cellular | $29.95 /per month
One-time installation fee of $99
WHY GO WITH CENTRAL JERSEY SECURITY CAMERAS?
Worried – Need Security Cameras in Toms River NJ
Having your property broken into and your valuables stolen from you can make a much bigger dent in your pocket than installing and having a surveillance camera system. Your family could be harmed, and the safe feeling of home can fade away in seconds if a crime occurs.
Do not place yourself in that position. You could live as far north as Morris or Union Counties, or as south as Atlantic City, LBI and even Cape May. Crimes and thefts happen all throughout New Jersey. Therefore, Central Jersey Security Cameras provides affordable home security in Toms River and full state of New Jersey
There is no safer way to protect your New Jersey home than by installing a security system.
I have had Central Jersey Security Cameras install my current system in Basking Ridge. It has been one of the best investments I've made. We reviewed the landscape together. Also, they were able to make several adjustments that suited the specific quirks of the property.

They were also clear with pricing , efficient with installation as well as responsive to phone calls/ questions prior to arrival. I would use them again in a heartbeat!

The people at Central Jersey Security Cameras are truly professional. On time, flawless work, and also attention to every details. They did not leave my house until i understood exactly how to operate my security camera system. Similarly, if you need security cameras installed in New Jersey, this is definitely the place.

What a great company. Central Jersey Security Cameras really care about your experience from beginning to end. They where on time, professional, clean, patient, knowledgeable.

Also appropriately priced. I would like to give a personal shout out to Bob Murphy the owner. And also my security install crew David, Adam as well as Ray. Will definitely have you guys come over to do more work in the near future.